Industrial&food&Centrifugal spray dryer supplier
---
Spray dryer is widely used in chemical, light industry, food and other industrial production, because it can produce uniform powder products directly from solution or suspension.
Polymer: acrylic wax butadiene resin, melamine formaldehyde resin, polyoxymethylene, phenolic resin, polyacrylate, polyacrylonitrile, polycarbonate, polyethylene, polyvinyl alcohol, polypropylene, polystyrene, polyoxymethylene, etc.
Catalyst: acrylonitrile catalyst, light oil conversion catalyst, medium temperature shift catalyst, high pressure methanol catalyst, low pressure methanol catalyst, etc.
Dyes, Pigments: Basic Dyes, Reactive Turquoise Blue, Khaki Green B, Chrome Yellow, Phthalo, Titanium Dioxide, Zinc Chromate, Potassium Chromate, Zinc Oxide, Watercolor, Brightener, etc.
Rust removers, fungicides, insecticides: calcium arsenate, 2,4-dichlorophenoxyacetic acid, sodium dichloropropionate, sodium aluminum fluoride, sulfurized colloids, herbicides, insecticides, fungicides, etc.
Drugs and biochemical products: streptomycin sulfate, aminothiazole, tetracycline, ampicillin, amoxicillin, oxytetracycline, penicillin, ampicillin, aspirin, vitamins, rutin derivatives, amylase, calcium lactate, antibiotics, enzymes, Dextrin, etc.
Food and extracts: baby food, cheese, egg white, egg yolk, mixed dairy products, skim milk, vegetable protein, hydrolyzed protein, milk powder, malt creamer, glucose, sorbitol, lactose, fructose, starch, condiments, etc.
Auxiliaries and surfactants: alkylformyl xanthate, fatty acid sulfate ethanol, phosphate, soap grass, soap, synthetic laundry powder, sodium lauryl sulfate, soap base, etc.
Mineral products: copper concentrate, nickel concentrate, platinum concentrate, precipitated copper, precious metal mud, cryolite, kaolin, phosphate, etc.
Ceramic raw materials: ferrite, tungsten carbide, saponite, kaolin, alumina, titanate, etc. Spray drying equipment can also dry a wide variety of organic and inorganic compounds.
Typical inlet temperatures for spray dryers range from 400°F to 1000°F relying on the application. The greater temperatures are normally for inorganic salt drying and the decrease temperatures are normally for organic temperature sensitive products. The resultant individual product is at all times spherical in shape as a result of preliminary droplet and it'll tend to be extraordinarily porous and fracture simply. Spray drying is a one-step continuous unit operation that employs liquid atomization to supply droplets that are dried to individual particles when moved in a hot gaseous drying medium. A spray dryer consists of a feed pump, atomizer, air heater, air dispenser, drying chamber, and techniques for exhaust air cleansing and powder recovery/separator.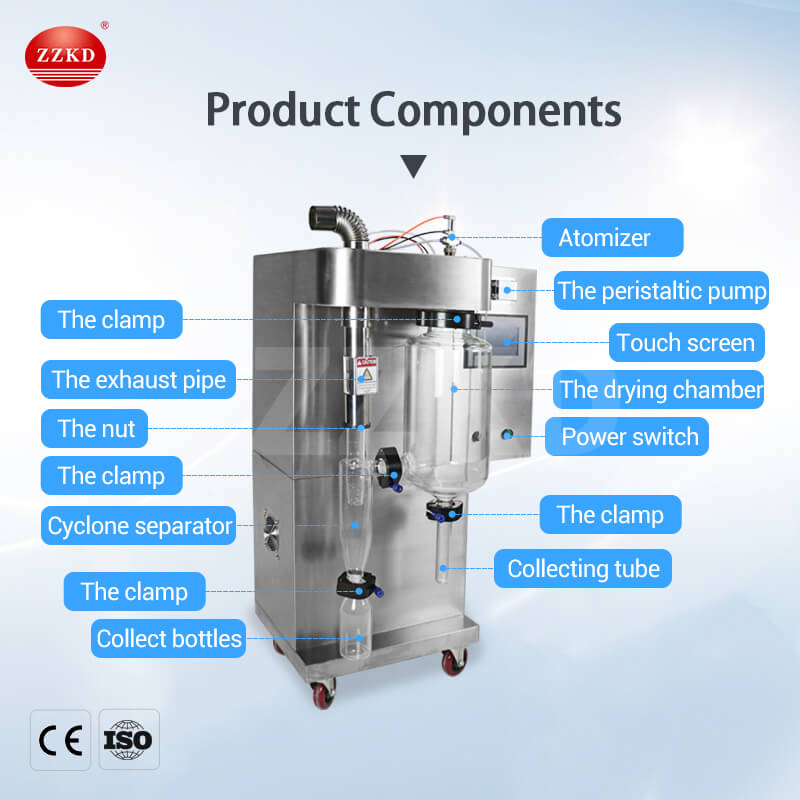 The spray drying gear dries granular powders from liquid options to achieve a selection of industrial functions. Spray dried powder is made by quickly drying the liquid or slurry with a scorching air stream. The liquid or slurry is distributed by way of a rotary atomizer or spray nozzle to the chamber. The fantastic powder generated by the primary stage drying could be recycled in continuous move both on the top of the chamber or on the backside, inside the integrated fluidized bed. Is a common course of for changing liquid food products into a dried and powdery type.
You can use our spray dryer for drying, nice powdering, powder mixing, agglomerating, encapsulating, and englobing. The following drawing is a simplified flowsheet of a common spray drying course of with co-current air / product flow within the spray dryer chamber and open air cycle. There are more sophisticated and performant spray drying applied sciences however the representation beneath one way or the other constitutes a minimal for an industrial line.
Aside from food and pharmaceutical manufacturing, spray dryers are essential for the commercial creation of powdered supplies corresponding to catalyst supports, ceramic materials, microalgae, detergents, and paint pigments. Hence, spray drying know-how affords the pharmaceutical business a cheap and quick different to changing liquid feed into powdered medicines and components such as extracts, infusions, inorganic medicinal salts, vitamin C, and adrenaline. If you're looking for spray drying models, we've basic laboratory spray drying and spray granulating models.
Industrial spray dryers are capable of reach several tons / h and have usually large dyring chambers and several nozzles. However, there may be additionally in the marketplace laboratory spray dryers which are very useful for research work, or simply to get a 1st thought of a product and its easiness of drying earlier than scaling as much as the industrial line. Many industries use spray drying as a outcome of it offers a continuous drying technique, with a really quick residence time in temperature, thus allowing, if the spray drying system is well tuned, to dry heat sensitive components.
As mentioned by the definition, the materials to dry want 1st to be deal with in a liquid type, conditioned at the right viscosity, temperature and stress before being pumped right into a drying chamber, via a spraying nozzle, where dry air is introduced. Spray drying is a drying method that has developed tremendously in the final years.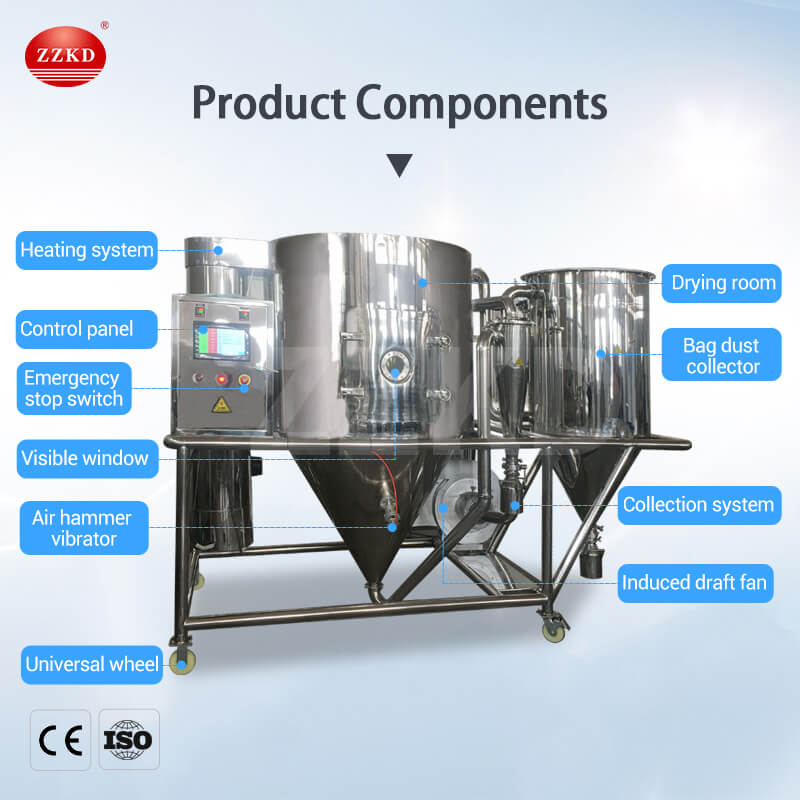 As researchers continue to study in the future, the advantages and disadvantages of spray dryers will become stronger and stronger. At that time, it can not only be used in these aspects, but also can open up a larger market space. let us wait and see.
Spray drying would possibly potentially trigger particle aggregation due to high temperatures, shear forces, and partial melting of the particles. Approved commonplace methods that includes a water evaporation capability of 100 – 8000 kg/h, suitable for porcelain, bone china, stoneware, clay, kaolin, quartz, slurry and tile compounds. Spinning discs are very suitable for slurries and pastes, while excessive viscosity liquids have a tendency to provide a stringy product. Care should even be taken in design to minimise incrustation around the lip and subsequent out-of-balance as drying takes place.
It presents distinctive advantages to dry materials while preserving them from degradation. It is a very versatile process that can be utilized at lab scale or within factories producing dozens of tons an hour. A spray drying process additionally presents the advantage to provide a powder whose granulometrycan be adjusted within limits and subsequently greatly increases the properties and easiness of handling of the dried material.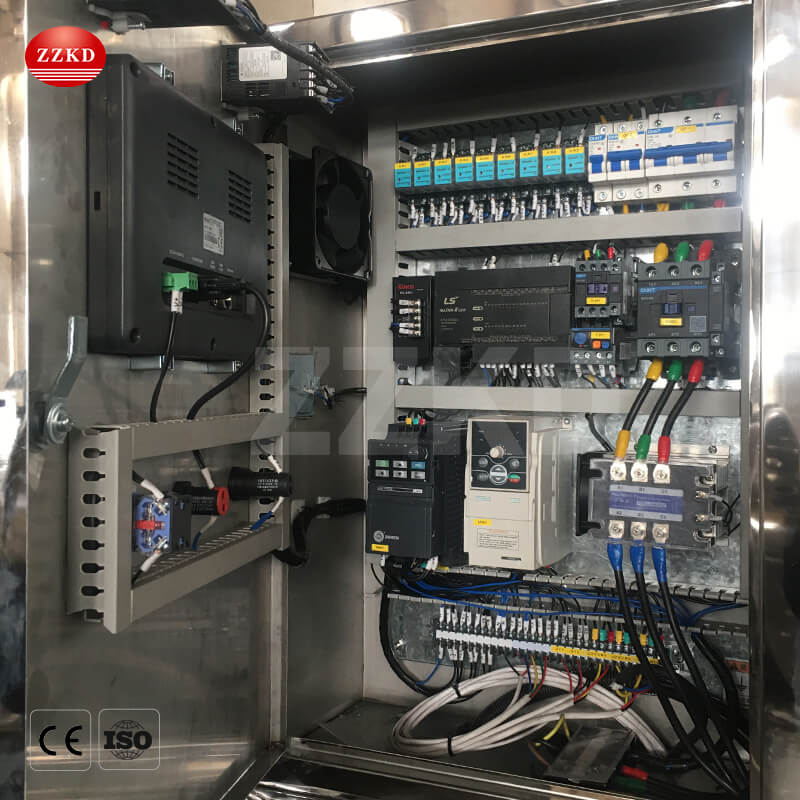 Needless to say, spray drying is an ideal course of for those requiring precise attributes especially within the morphology, stability, and particle dimension of your pharmaceutical merchandise. Spray-dryer drying gases often come from a burner that raises ambient air temperature to working temperature. A spray dryer system injects an atomized chemical, often a combine of limestone and water, that absorbs acid gases whereas the warmth of the flue gases evaporates the droplets.
The above is Industrial&food spray dryer. If you have needs, you can contact Zhengzhou Keda Machinery Equipment Co., Ltd. For decades, Zhengzhou Keda Machinery Equipment Co., Ltd. has been committed to the production and manufacture of laboratory instruments and pipe fittings.
If you want to know about our products, or want to buy our instruments, please feel free to contact us, we will be happy to help you.